2nd Anniversary Part 2
In case you haven't already read
Part 1
go for it!!
Well like I said we visited the
CN Tower
and Downtown Toronto.
Truly what a beautiful city, so clean, quiet, well kept!
So be prepared for the barrage of pictures….
Sienna (CN Tower's name in my head) was soooo tall you couldn't get a pic of the entire thing!
Crazy right?
This dude was everywhere up in the tower lol
He for some reason entertained me!
But in all reality there was people's signatures everywhere and carvings etc. people must have climbed up on these windows!
Oh heck no!!
And this is the glass floor… holy moly!!
It was really weird and I had a hard time stepping on the glass at first lol
But then I kept going back for more haha
And this was an airport runway island right below the CN tower.
Not going to lie we watched planes take off for a while lol and then looked again!!
And the gorgeous view from so high up!
I forgot how much I love heights!
There is something so amazing about being that high and seeing so much and so far!
It gives you this amazing feeling of freedom but also how small and what little part you truly play in the world?
Helps to put things into perspective for me I guess lol
Me and the hubs up in the tower <3 that man!
And now the segway into the other part of our day….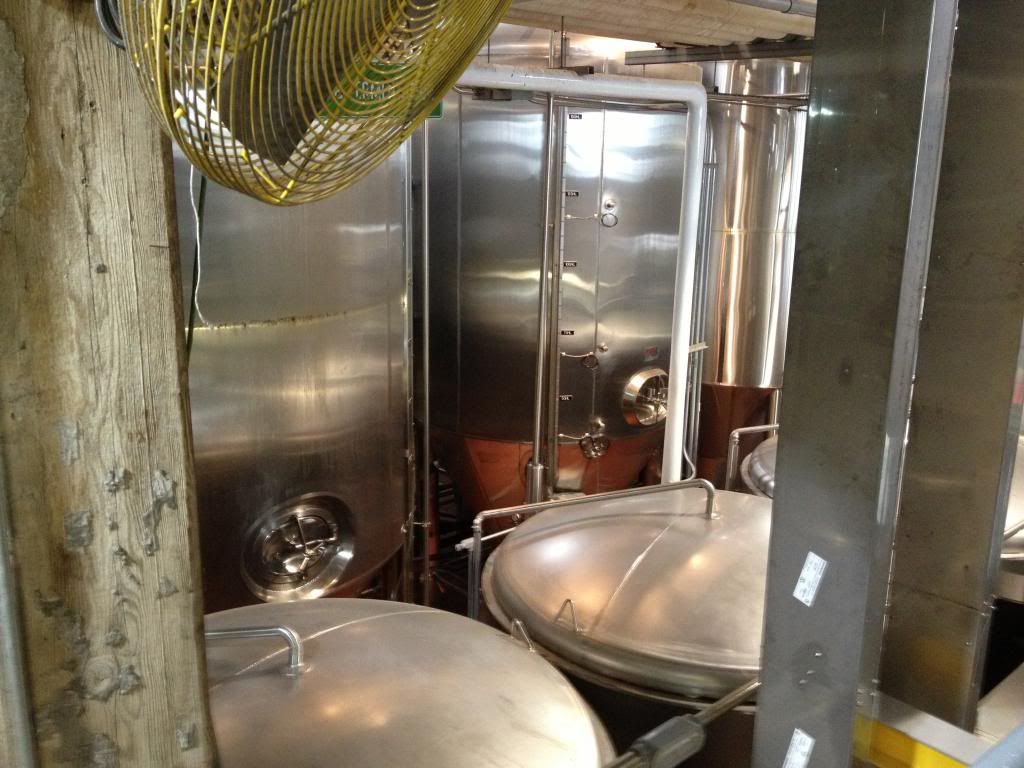 And the lovely brewing process… well part of it anyway lol
And an adorable husband in front of an old train roundhouse where the brewery was located!
How neat is that?
This site is a historic landmark in Toronto and has been converted into a museum/brewery
I did not take any pictures inside of it :(
But did get this one last pic to share with y'all!
How awesome is this train?
It was on the platform that used to turn the trains around so they could go into their "stall"
And that friends ends my anniversary posts!
Peace out cub scouts and here's to hoping we find ourselves in warmer temps next year lol